UK's Black history month is rife with a lot of activity. How would you not get into it? As one of the most influential races globally, Black people have touched every aspect of the human experience.
For our interview this month, Black Excellence got in touch with one of the UK's vibrant young black women. Living and working in Leeds, Olivia Lynch shares how proud she is to be black, along with bits from her life, career and philosophy.
Before the interview, Olivia had stayed home and worked all day. She said,
"So I woke up, and I jumped on work early. I am part of the Made in Chelsea production team. Made In Chelsea's a huge TV show for Channel 4. I was watching those episodes. I was working out how to get Facebook videos and Instagram stuff for the episodes I was watching, with my editor and the production company. I spoke to our social media managers to try and get some social media assets out for Episode One of the show. I was right here at my desk the whole day. Working hard as usual."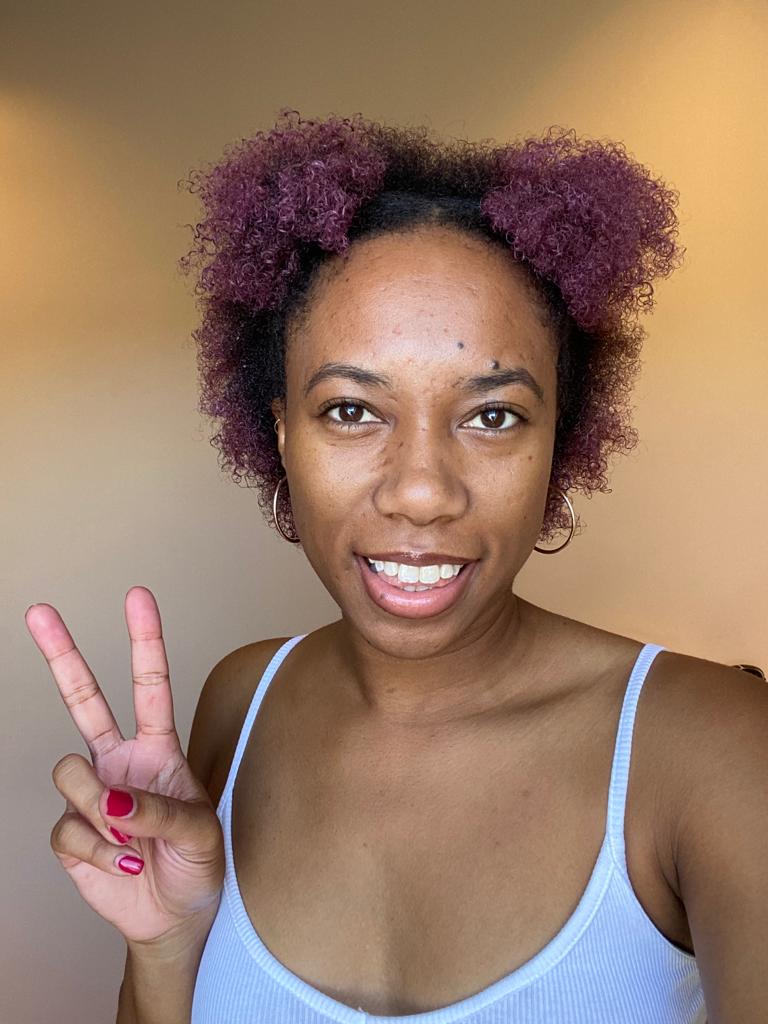 BE: You must love your job.
I do, I do. God has blessed me.
BE: You went from a Digital Coordinator to an Assistant Producer. Is that higher?
Being a digital coordinator for a local TV station is relatively high for a small company, but moving to a big corporate company like Channel 4, even as an assistant producer, is higher than where I used to be. It's more money. It's more serious. I have a more considerable reputation. I'm in a big company that is recognised by a lot of people in the UK.
Background
BE learned that Olivia is an alumna of Loughborough University, UK. She left with a degree in Communication and Media Studies and strengthened her hand as a Master of Arts in Media Industries in her hometown university, the University of Leeds. 
Olivia: I live with my brother and my cousin; I don't live with my parents. I'll say I'm mixed. I would love to be Nigerian, I want to marry a Nigerian man (laughs), but I'm Caribbean, partly white, partly African. I love Jesus Christ. He's a huge part of my life.
BE: Where are you from?
Olivia: I am Caribbean. My grandmother's from Antigua, and my grandfather's from Montserrat, then my mom's dad was from the Gambia and my mom's mom, she was born here [in England]. We did a DNA test two years ago or three years ago, we are like 30% Nigerian. Another part of us is from Sierra Leone. Another part is Italian. Another part is South America. It blurs, but yeah, I think we went way back, and it was interesting to see our [genetic] makeup, the different cultures there. Being mixed is exciting, you [often] feel like you don't necessarily belong anywhere. If I go to the Caribbean, and they'll call me an English girl, while here in the UK, like as much as I'm from Leeds, I'm still black. I don't want to be English anyway. I'm happy to be me.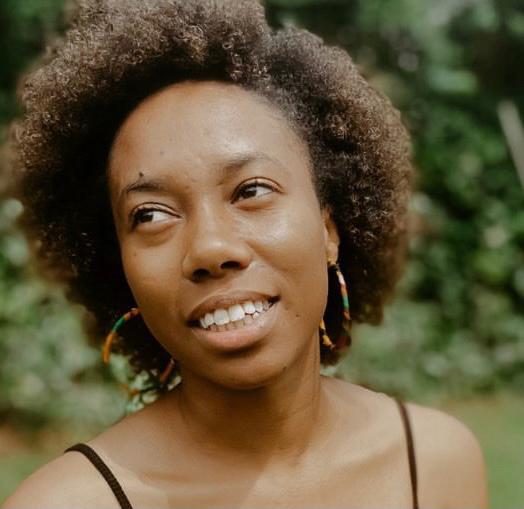 There are a lot of great things about the Caribbean. Have you ever visited?
No, I've never been. I'd love to go. My parents have been. They went on a Caribbean cruise two years ago, but I've never been. I've been to Paris, Amsterdam, Germany. I've been to LA, to Dubai and Thailand. I've travelled. But I need to go to the Caribbean, and I need to go to Nigeria. My friends are always like 'Liv. No, you can't' [laughs], but I would love to visit. And Japan. Japan as well. I love anime.
Tell us about childhood.
I had a very good childhood. My parents showed me what love is. They treated me and my brother great. They brought us up to love and respect everybody, and they gave us a good shot in education.
School was good. I was more of a natural when it came to academics. We were raised in a middle-class area with more ethnic people. So we were raised around more white people, which you don't realise at first. It's not a bad thing, but you can tell that there's a difference.
Being a teenager growing up and realising my hair is different, my skin is different, birthday parties and occasions are very different to what my white counterparts are doing. You realise there's a massive difference. And so, in my teens, I kind of pulled away from being in the same group, certain white groups, and tried to find myself more and understand what it meant to be black for me. My A-Levels were great. And then University was like, Wow! I love being black. I was happy at university. 
How did you navigate those waters with your newfound identity? You must have changed a lot.
You know, l kind of woke up one day and thought, 'Wow, I'm black', and I had to understand what black meant.
There was a lot of content [about being black] on YouTube. There was a YouTube channel that I used to follow. It was The Grapevine. They're based in America, but they spoke a lot on black topics. And that blew my mind. They talked about cultural appropriation, colourism, natural hair, what it meant to be a black woman, a black man, black couples, black love, racism, police brutality. I watched all the videos, and they gave me a different perspective about what it meant to be black and be a black woman.
I learned a lot online and met many of my friends at university who were from Nigeria or Ghana, and London. Being here in Leeds is great, and I love Leeds. It is my home, but it's very white, and it's not as cultural as London, or Birmingham, or Manchester in the UK. There aren't many black people. Adulthood was primarily about self-discovery. I discovered my hair. I used to relax my hair and colour it a bit when I was 12. But then I hit 18, and I was like, I don't want to do it anymore. So I went natural. And from there, I started to explore my beauty, and started to explore my curls. Adulthood was a journey to understanding what it meant to be black, and I love everything about being black. I love black culture.
Career
That is amazing. At that point, did you realize that you were going to continue on this career path? Walk us through, please.
Alright, let me walk you through it. I started working when I was 16, I worked in a supermarket, and then I went to University. I worked in a restaurant. Whenever I was home from the university, I would intern with PR companies and marketing agencies. I would write their blogs and posts, and articles.
I came back to the University of Leeds. I got a job while I was finishing my Master's at the University of Leeds in Marketing. While at the University of Leeds, I was working for their sports department. I wrote newsletters, tweets and everything. I was involved in getting people to book their causes and sign up for their gyms. I started being able to record and do social media for the university. And that's when I realised I enjoy capturing content and putting it on social media.
From the university, I got a job with a UK local TV. It is called Leeds TV. I became an editor on Leeds TV. I was working with journalists. They would send me their stories, and I'd have to put them on. I was in control of Facebook pages, YouTube, and Instagram accounts. I also had to get people to watch our stories. It was a lot. 
And then Channel 4, a channel based in London, was coming to Leeds and they started recruiting, my mum was like, 'Yeah, Liv, you could get a job there. You should apply', and I was like noo, I can't do it. But I applied and then I got the job.
Oh wow! It was exciting, I presume?
Yeah, when I was at university, I joined the Nigerian society as a publicity secretary. Part of my job was to design posters and handle communications. And, yeah, I was the face for the media. So I think that's when I realised, 'Oh, I need something to do with social media'. [It could be] building audiences, getting people to join things or just understanding Facebook algorithms and Instagram algorithms.
I like the media, especially if it's to influence people in a good way. I love it. I love my job and the previous jobs I have had. Working at the supermarket and being a waitress, I appreciate all of them. They helped me have people skills, and that in turn helped me appreciate everybody that walks through my door.
The Black Experience
It must have been a ride. We do not think it was easy.
Now we can't go through a Black History Month Interview without mentioning BLM. How has the Black Experience been since then? What did you learn?
I think it [the decade] made me realise that this was really serious. I realized that some people hate black people. The years made me realise that many people are jealous of black people, and it made me angry, made me dislike, to some extent, the country where I live in. We've come a long way since slavery. For me, the reason it affects me a lot is that my lineage goes back to slavery. Lynch means to be hung. That is ruthless, you know.
As a people, I love what we stand for. I love that we're not taking it easy. I love that we have a voice.
Although, what upsets me is that the only reason people are becoming allies and standing with us is because these things are happening, you know, George Floyd, people capturing these incidents and sharing them on social media. These incidents were going on before social media was a thing. If it weren't for that horrific incident, nobody would have done anything.
I still do not feel like we are entirely included in society. Yes, people seem to be aware of what is happening to black people, yet we still get treated like crap. Like, we're still not seen as equal.
So while we aren't soft anymore and we are speaking out, I don't know if institutions like the police, education, the government, and you know, society will change their views and opinions regarding black people.
It will change for me when I notice the small changes like not being followed when I walk into a shop. Nobody questions me about my hair when I am in a white environment. Or if I have a daughter, she should not be made to take her braids out.
Personal Life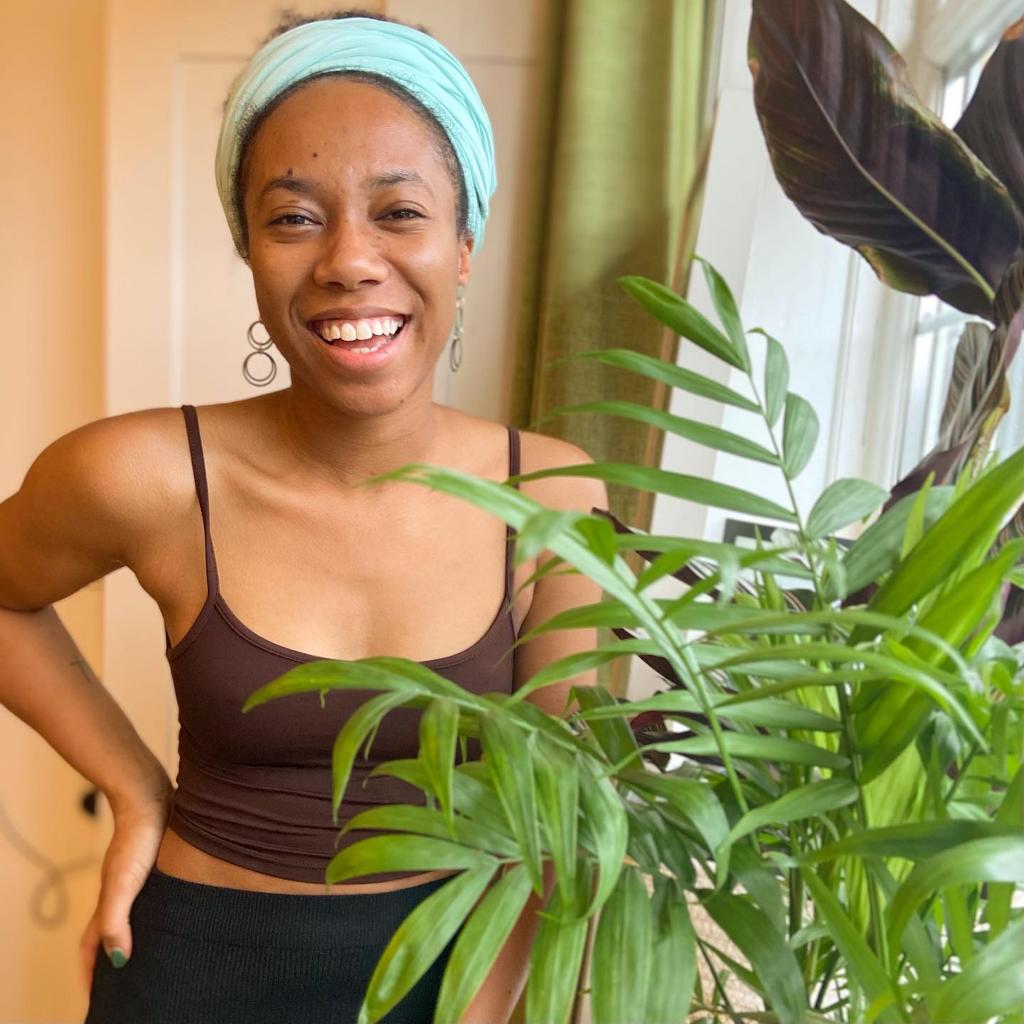 Any plans to get married?
I feel like that is up to when God wants me to get married. I cannot force it. I love Love. I love to see Love. And I hope that all my friends are coupling with people that deserve them, including myself, because the heartbreak is not easy. I just have to have faith in God. I'm not going to follow through with just anybody. If somebody is not ready to commit, I'm not going to feel any kind of way. I understand my worth as a person. I think I do to an extent. And I feel like I'm whole because of God. Because of family and friends. So when somebody does come into our life, it is going to be like a bonus.
I hope that I will have three beautiful children. Get a big detached house. My parents always said that if they could have a semi-detached house, their children would have better. I hope that I may still be working. Not hobbies, like real work. I hope that I'm still fit because I was still active. I hope that I'm still travelling with friends as well while our kids are enjoying school.
I want to enjoy life without the constraints of work.
You mentioned a podcast earlier, a personal project, which is my favourite thing, by the way. What about it?
Oh, yeah! I have a podcast with my cousin, and I run the Urban Soul platform. On the Urban Soul, I record artists, poets, singers and publish the content on YouTube. I am also helping a friend with their media company.
What is the name of the podcast?
UptheM1 Podcast. That is the name. We talk about everything. Politics, news, social media, relationships, God. Black culture, music. We play games. Yeah, that's it's very, it's very, it's everything. We talk about everything. And it's only 45 to 50 minutes long. It comes out every Friday. So there is an episode today that got posted. I'm praying that we get commissions because it'd be fantastic if Apple podcasts or Spotify commissioned our podcast. We're very crazy in a good way. We have good camaraderie.
So when you aren't working or podcasting, how do you unwind?
Unwind, hmmn. My family and my friends they're like, I don't chill out. I don't know how to do anything. I honestly cannot just do nothing and stay in my bed all day. My way of relaxing, I'd probably say, is my night devotion. They are quite, quite relaxing; the meditating, the calm—all of that. I love watching anime. I watch anime with my friends. I watch on my own. I go to the gym three times a week. I do a lot of self-care. That's a lot of unwinding for me. And sometimes I get take out and watch a movie. I'm a big sucker for a rom-com. I love sappy rom coms.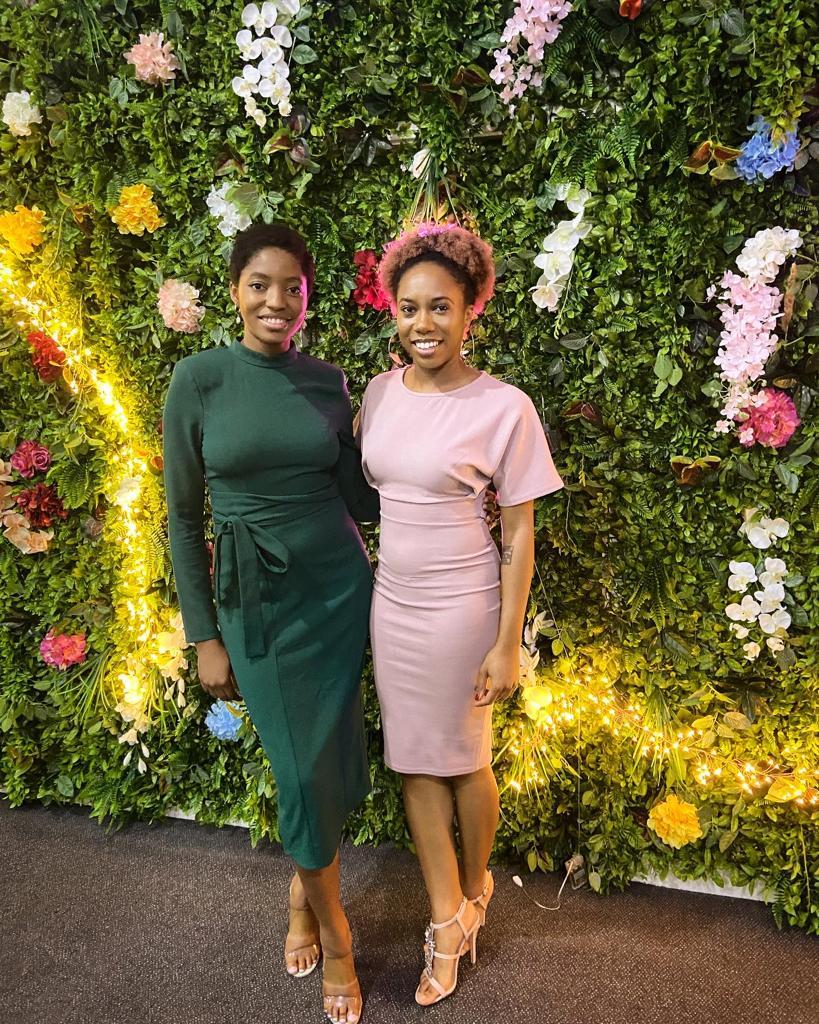 Oh you do. Recommend one.
I'd say The Promised Neverland. Fantastic anime. Then for romcoms. The Kissing Booth, 1, 2 and 3.
Any words for our scrapbook?
Always find something good in each day because there always is. But also, don't be naive. You're going to have obstacles, and there will be trials, but it's about how you respond to the challenges and problems you have in life.
You can connect with Olivia Lynch on LinkedIn and Twitter and Instagram. Be sure to check out her artist platform and podcast, Urban Soul and UptheM1.
Happy Black History Month.