On the morning 24th of September 2021, at a Zoom meeting that crossed continents, the Black Excellence team joined the Virtual Career Fair organized by PepsiCo. This event was a meeting point for students seeking internships and graduate roles at PepsiCo and professionals, current and past placement at the organization.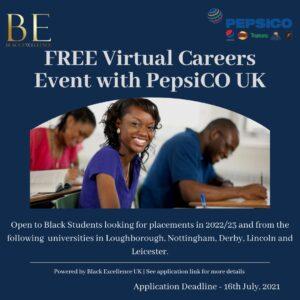 PepsiCo is the parent company behind some of the world's most impactful food brands. From Pepsi, Lays, Quaker Oats, Doritos and Mtn Dew, PepsiCo has stayed true to its mission of creating smiles with every sip and every bite.
Starting at 9 am, there was a general session where student interns got to share with the attendees the recruitment and onboarding process they went through to get into PepsiCo. The speakers in this session highlighted the key attributes the mother company seeks out in its applicants: passion, disruption, ambition, creativity, motivation, and curiosity.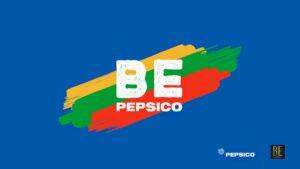 After which, the career fair moved on to a breakout session. In this breakout session, attendees were split into groups according to the departments of PepsiCo, and each of these sessions was moderated by a PepsiCo staff and a career advisor.
In these more intimate sessions, the career advisor delved deeper into what these career areas were about, the scope, opportunities and prospects for students invested in these careers. These intimate events allowed questions of the career advisors to unveil more information and knowledge across career areas including; Supply chain, Commercial/Sales, Science, IT/Data and Engineering.
The event rounded up with a general session where the moderators took more questions and collected feedback. The Black Excellence team was there all the way to learn and provide support.
PepsiCo has always been a champion for student learning and development. With the following programs;
Summer Internships 
A Future leaders program – Graduate program
Professional roles.
PepsiCo continues to support students with CSR initiatives that get to the heart of the matter, and Black Excellence UK is here to support all of its efforts.
You can check out their website for these opportunities. We would also be sure to bring them to you as soon as they are announced.